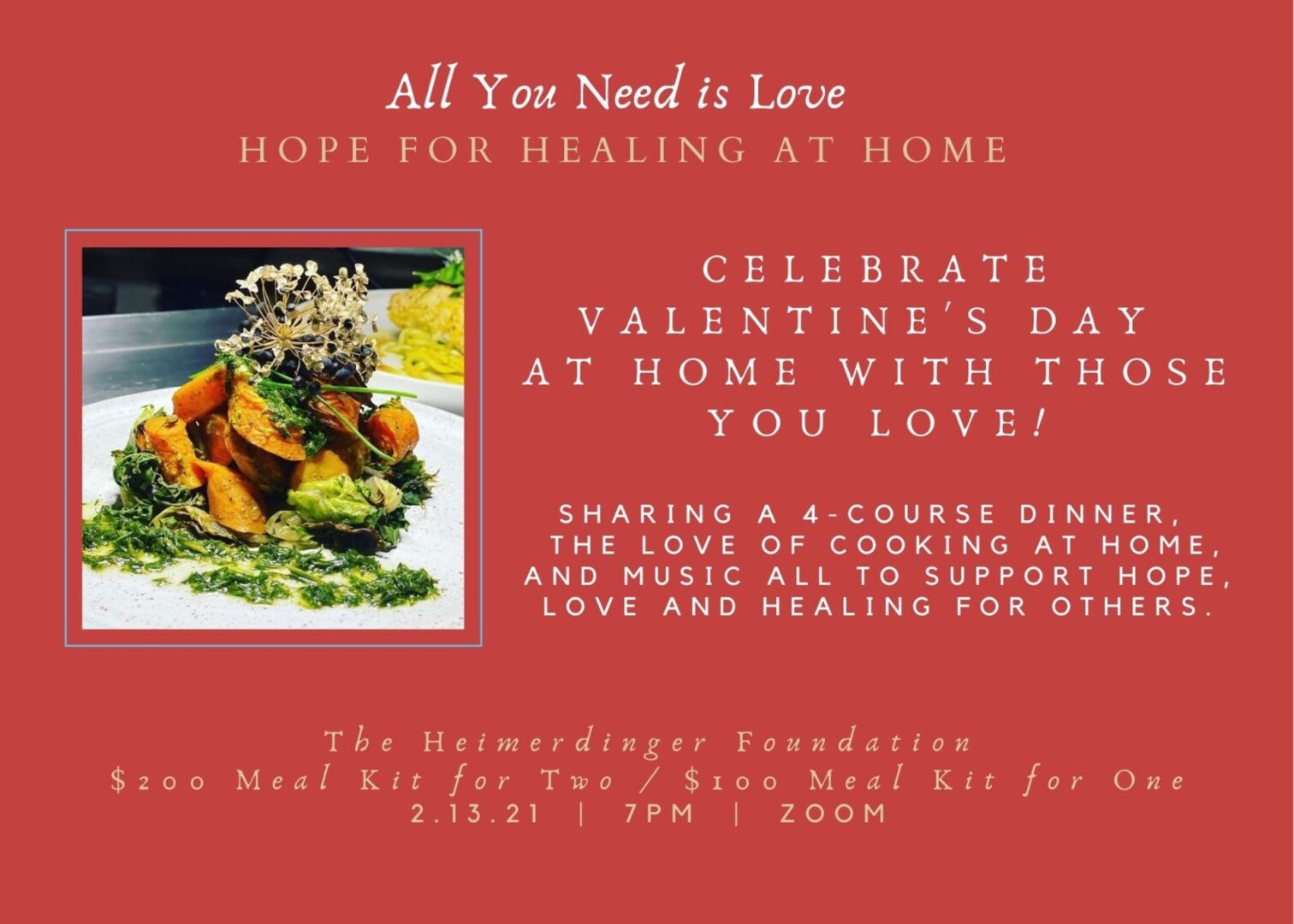 Join with us and the talented Chef Skylar Bush (of Edible Nashville) for the ultimate virtual Hope For Healing At Home - All You Need is Love experience is now open for registration.
From casual conversations to walking you through a sensational meal inspired by Meals 4 Health and Healing, we are ready to share with you a delicious, nutritious meal around the dinner table. From our kitchens to yours and from the comfort of your own home, along with live music from singer/songwriter Chuck Wicks!
Learn to cook a Meals 4 Health and Healing inspired dinner with your purchase of a prix fixe dinner meal kit, which includes access to a live stream of the evening via Zoom, and an optional purchase of a bottle of wine with proceeds benefiting the Meals 4 Health and Healing program of The Heimerdinger Foundation. Never has our essential mission been more important for those we serve, and we need friends like you to join in the inspiration and fun of this evening by purchasing your meal kits, then sitting back with an appetizer and wine as Chef Skylar walks you through meal how the dishes were prepared while you heat your 4-course dinner. Feel free to invite your friends and family, as well as consider "gifting" this for a friend or family member.
Chef Skylar has prepared a delicious winter menu for the event:
Individual Gluten Free Mini Baguette with compound "butter"
Cauliflower Vichyssoise with Dill Oil and Crispy Potato Skin
Roasted Beet Salad with Goat Cheese, Leek Ash, Pistachios, and Pickled Kombucha Vinaigrette
Choice in Entrees: Moroccan Spiced Airline Chicken Breast, Seared Salmon, or Roasted Root Vegetable Cakes in a Health and Healing Almond Cream Sauce
Crispy Maple-Mustard Brussels Sprouts with Sweet Potato Puree
Surprise Dessert
Bloomsbury Farms
Lauren Palmer, owner of Bloosmbury Farms, believes in the Meals 4 Health and Healing mission and has provided our kitchen with a bounty of fresh organic vegetables each week. Her CSA baskets look like a work of art and they inspire our chefs who create nutrient-dense immune-boosting meals that nourish and delight our clients.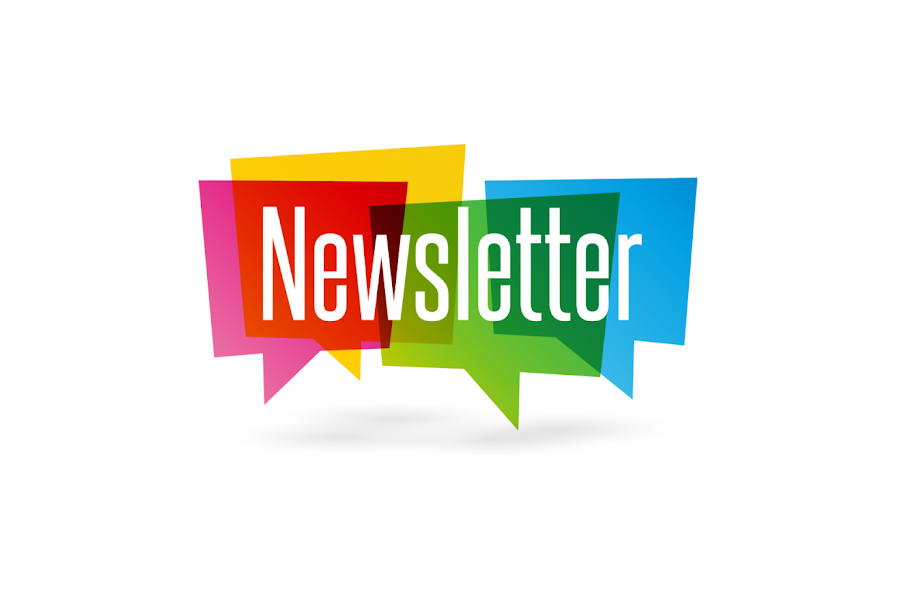 Sign up to receive a newsletter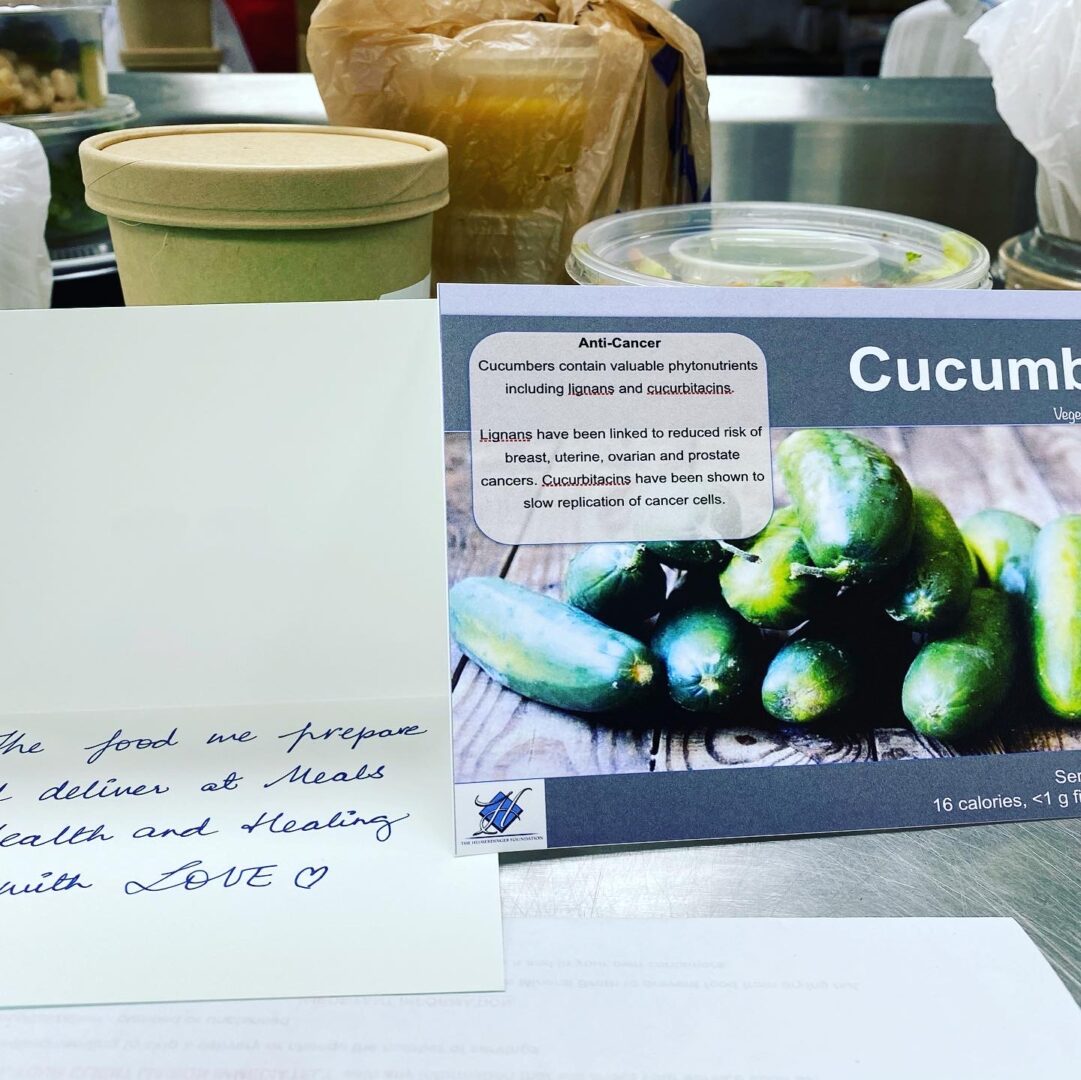 Connect with us on your favorite social media channels.