Supporting Our Clients with Immune-Boosting Meals 
The Heimerdinger Foundation's Meals for Health and Healing program educates the community about proper nutrition and healthy meal options, and provides immune-boosting, nutrient-dense meals to people fighting cancer, during a time when eating right can make all the difference in countering side effects, improving treatment outcomes, and healing. This program is free of charge and serves people living in Davidson and Williamson Counties who are currently in active cancer treatment. Since 2013, we have served and delivered over 125,000 meals to approximately 1,500 clients.
We nourish our community through meals made and delivered with love. Our meals are free of charge to residents of Davidson and Williamson Counties who are in cancer treatment – and to their caregivers in their home. Many are in a medical crisis. Up to 80% of cancer patients become malnourished, and we provide the nutrition critical to recovery. Meals 4 Health and Healing reduces stress and isolation and improves long-term health outcomes.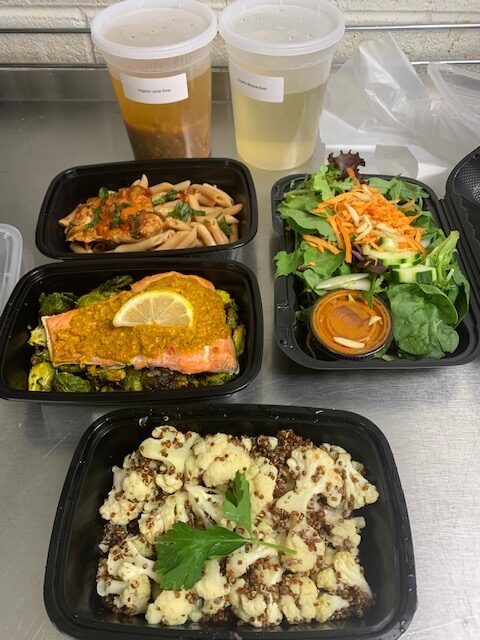 Recipes Week of 9.12.2023
Recipes Week of 9.19.2023
Our most Requested Recipes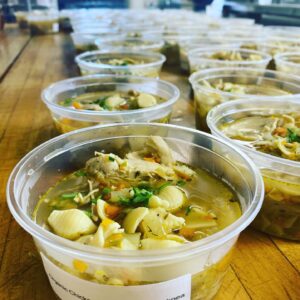 Breakfast Smoothie Recipe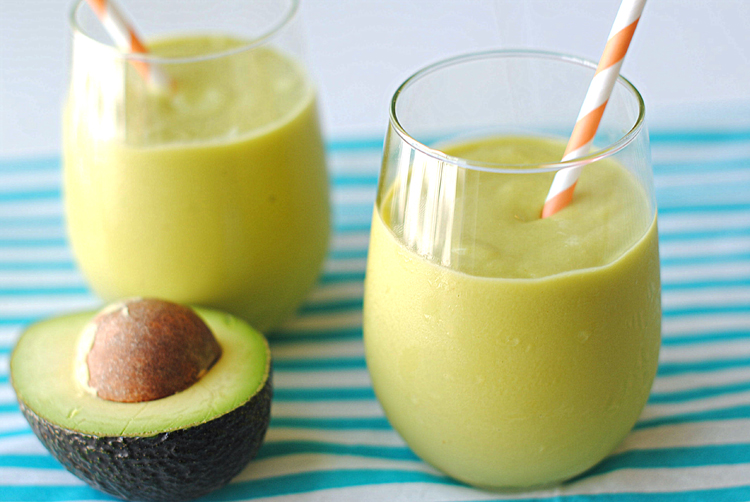 Avocado and Mango Smoooooothie 
1/2 c frozen or fresh mango
1/2 

 

c fresh kale, stems removed 
1 

 

frozen or fresh banana 
2 T fresh lime juice, plus 1/2 teaspoon zest
pinch of dried ginger (optional) 
Halve the avocado and remove the pit. Scoop the flesh into a blender. Add remaining ingredients and blend until smooth. If it is too thick for your liking add another 1/4 cup of coconut milk. Not sweet enough? Add another teaspoon of honey and blend again. Enjoy!!!
Organic Homemade Mineral Broth Recipe
"More like an elixir – this simple, traditional veggie stock from The Cancer-Fighting Kitchen is full of immune system supporting and super-hydrating minerals. Perfect for the ailing patient, this nutrient dense veggie broth has amazing health properties." -Rebecca Katz, The Cancer-Fighting Kitchen   
Yields 6 to 7 quarts
(T=tablespoon)
INGREDIENTS:
6 unpeeled organic carrots
2 unpeeled medium organic yellow onions
1 organic leek, both white and green parts
1 stalk organic celery
4 unpeeled organic cloves garlic, halved
½ bunch organic parsley
4 medium organic red potatoes, quartered with skins on
2 organic Japanese yams or organic sweet potatoes, quartered with skins on
1 organic Garnet yam, quartered with skin on
1 T sea salt
1 strip of kombu
2 organic bay leaves
12 organic peppercorns
4 organic whole allspice or juniper berries
INSTRUCTIONS: Cut the above ingredients into large chunks and place in a 12 quart stockpot. Fill pot (two inches below rim) with filtered water, then cover and bring to a boil. Turn down to a simmer and cook uncovered for 2 - 6 hours until vegetables are tender and stock is a medium caramel color. Strain broth and serve hot or refrigerate/freeze, then reheat as needed.
This magic mineral broth is great to drink on its own, seasoned to taste with salt and pepper. It also makes an excellent base for soups, stews, sauces, and as a cooking liquid for grains and braised dishes.