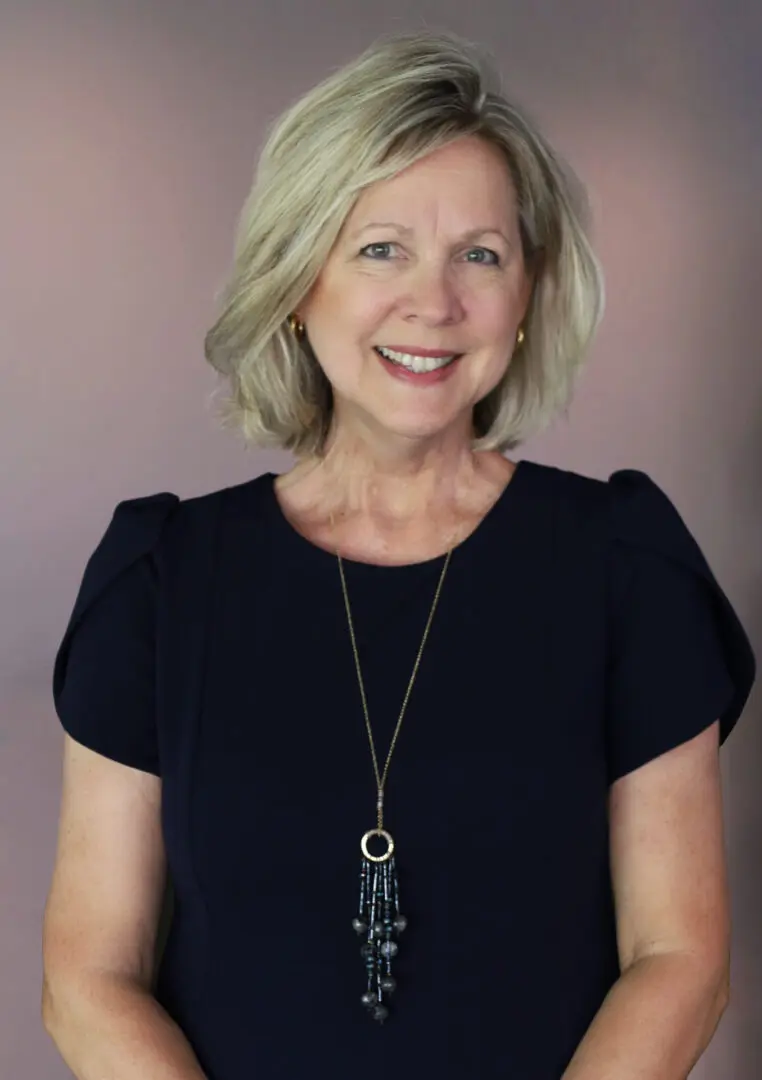 Katharine Ray – Executive Director
Katharine has 20 years' experience as a strategic leader in the nonprofit cancer field. She has served in Brand, Communications, and Marketing leadership roles for several healthcare support organizations and has been integral to their program ideation, relationship development, and oncology outreach. In her patient advocacy work and as a long-term cancer survivor herself, her passion for supporting those with cancer has also included interpreting healthcare, patient support, the patient experience, and the latest in oncology care. Having led award-winning teams, Katharine has been named as a Chief Marketing Officer finalist in the Nashville nonprofit sector. She has long been active serving in the community and beyond as a volunteer and contributor to numerous cancer nonprofit organizations and cancer publications. Katharine has a M.A. in English and has also worked in the professional writing field for 32 years.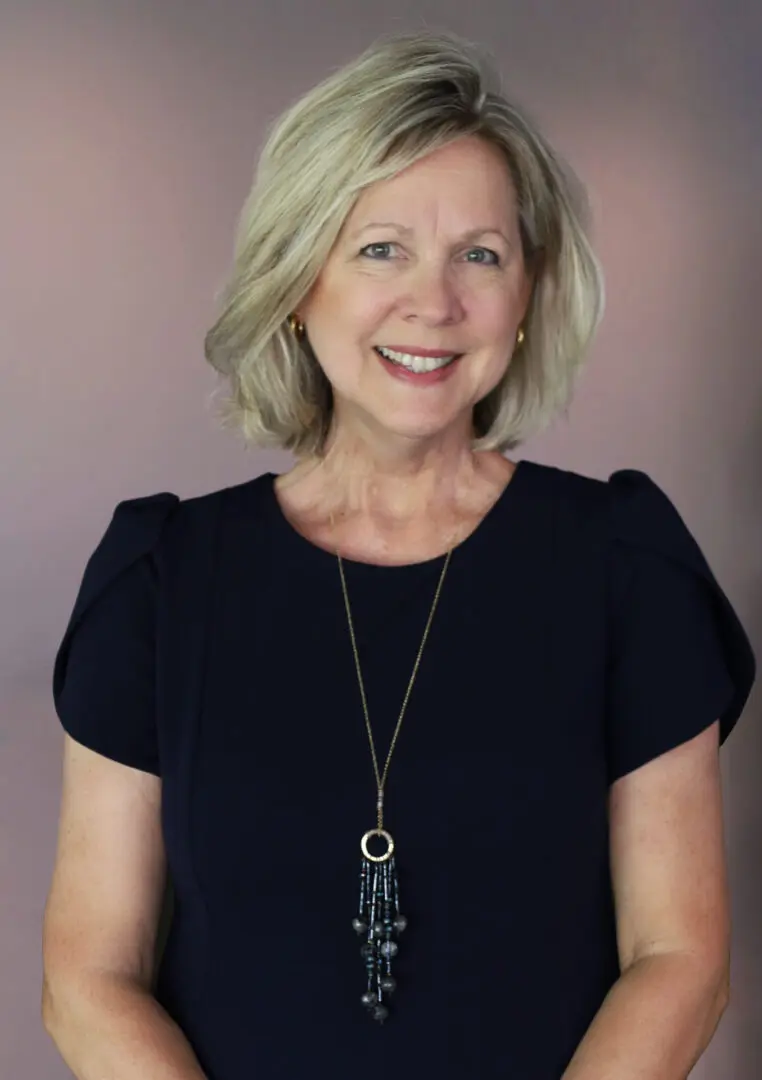 Katharine Ray
Executive Director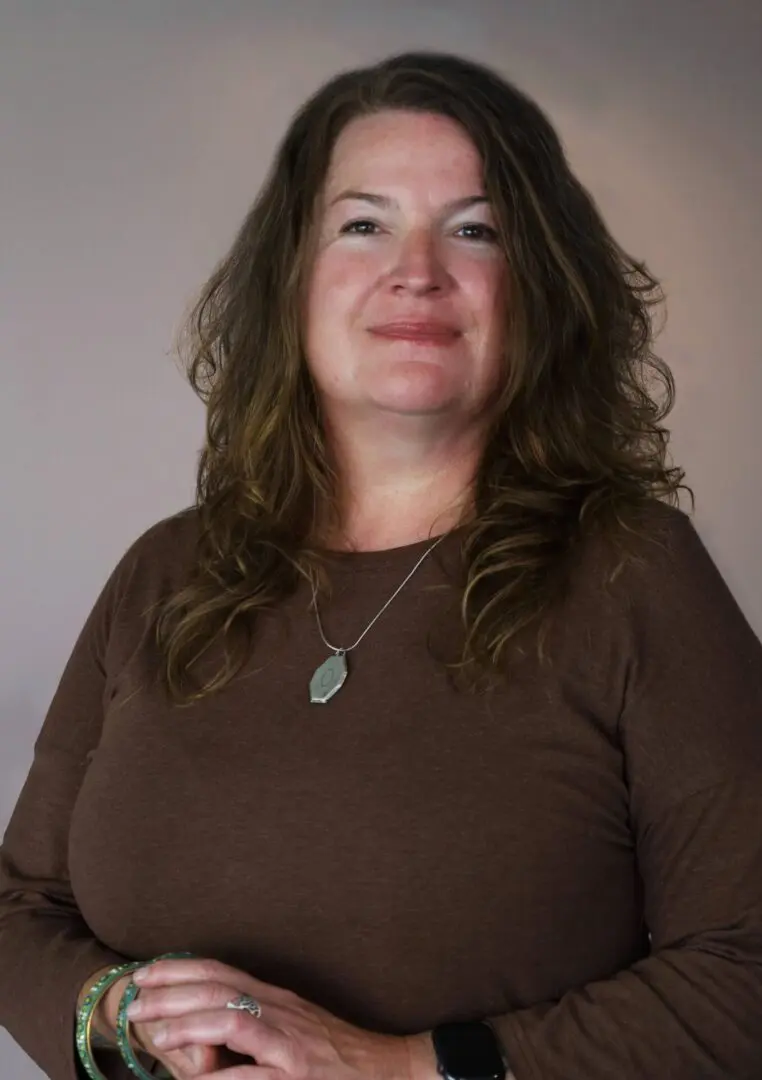 Missy Hamilton is a Nashville native who began her gardening journey at age 3. (Her parents never forgave her for "reorganizing" their patio garden.) As an adult, she enjoys working with people of all ages, but specializes in teaching young people how they can grow organic food on any budget no matter where they live. She is passionate about organic gardening and loves to learn about native plants and pollinators, companion planting, and most importantly - beneficial bugs. When she is not working at the Giving Garden, she is actively involved in her neighborhood school/community garden. She wants to be a bird watcher when she grows up.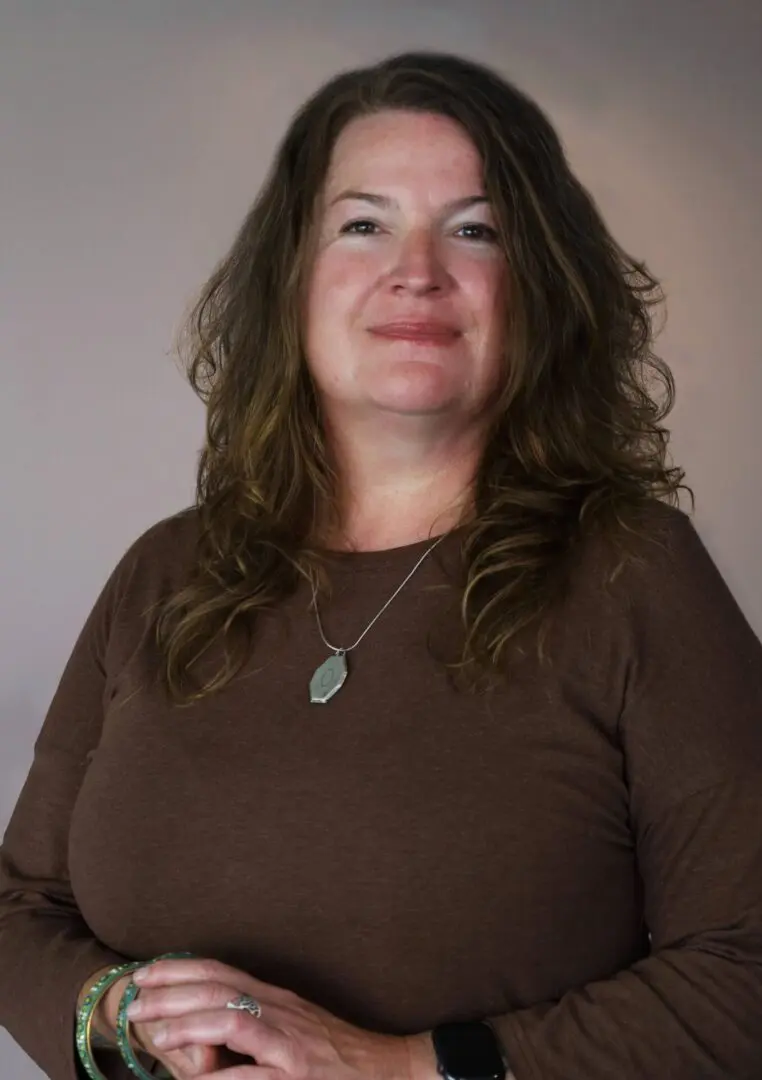 Missy Hamilton
Garden Manager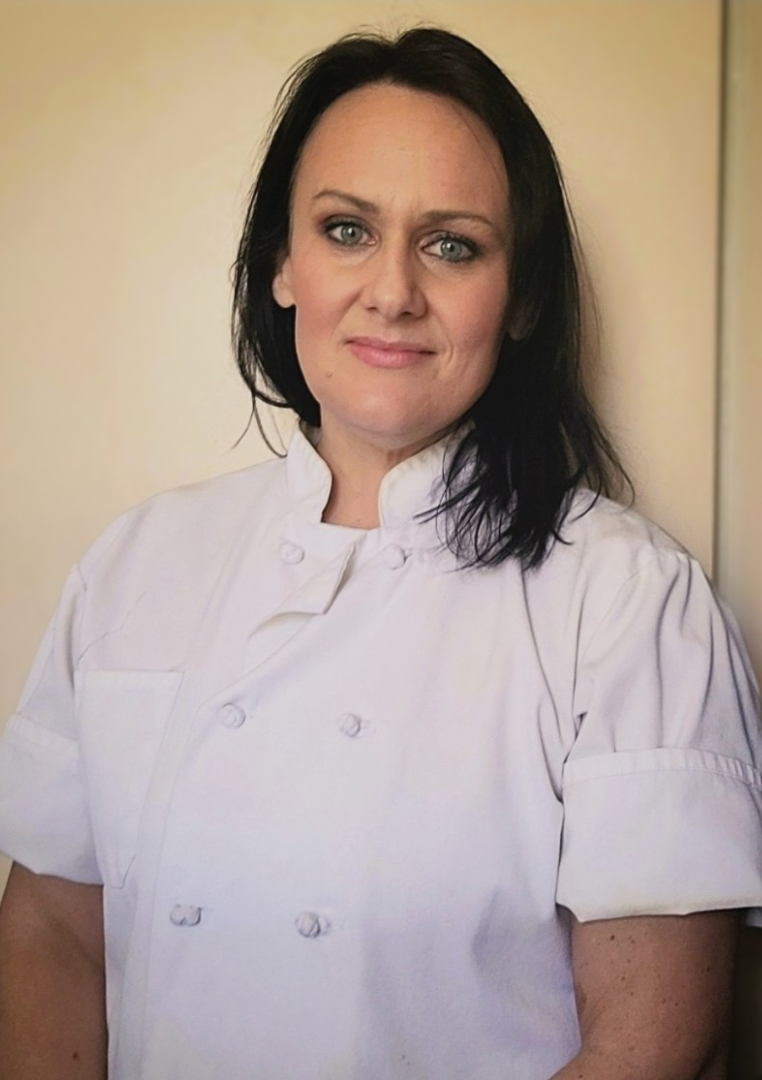 Chef Sydney Desind
Sydney Desind is a Nashville native who grew up cooking and learning Southern recipes in her grandmothers' kitchens. After initially pursuing a Bachelor's degree in Sociology and working in restaurants for years, she transferred to The Randy Rayburn School of Culinary Arts at Nashville State Community College. Her education at Nashville State led to great connections at local restaurants and she began her fine dining career at The Tin Angel, a long beloved institution in Nashville.
Sydney also has extensive experience in catering, food manufacturing, private cheffing, and teaching cooking classes to both children and adults. Her passion is getting people excited about exploring new flavors and being open to foods from other cultures. Her belief is that food can be a bridge to bring us together when we remain open and curious. Sydney also believes in the power of pouring love and care into the meals that we make for one another and how healing that work can be.
When she retires, she plans to travel the world with her husband and try all the wonderful foods from all over the globe that she has yet to experience.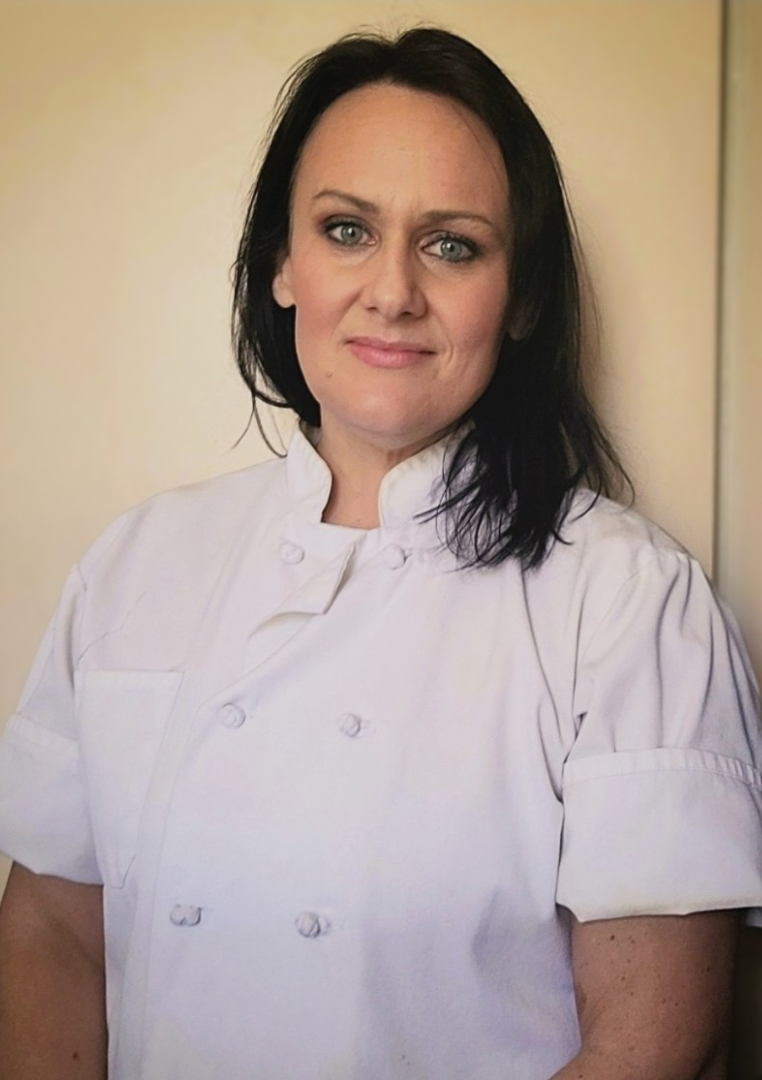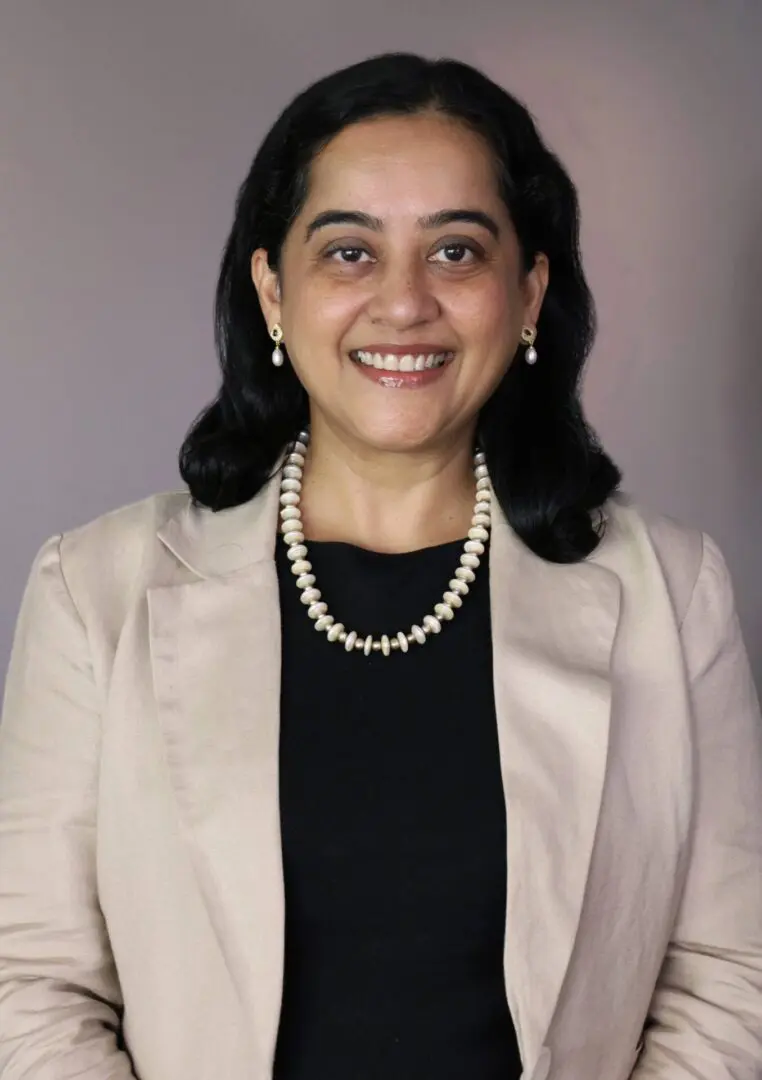 Bijal Mehta – Volunteer and Outreach Coordinator

Bijal holds a BS in psychology and began serving the Nashville community as a mental health specialist at the Vanderbilt Psychiatric Hospital. She has 20 years of experience working in the mental health, substance abuse, and domestic violence fields.
She began her role as Volunteer and Situations Manager in the Jean Crowe Advocacy Center (JCAC), which seeks to provide safety and support for victims of domestic violence who are engaging in the criminal or civil court process. In a position of leadership within the agency, she trained and mentored the volunteers and interns, partnered with universities in the area to create internship opportunities that are specific to the needs of each student, and collaborated with individuals and other organizations in the Nashville community for donations.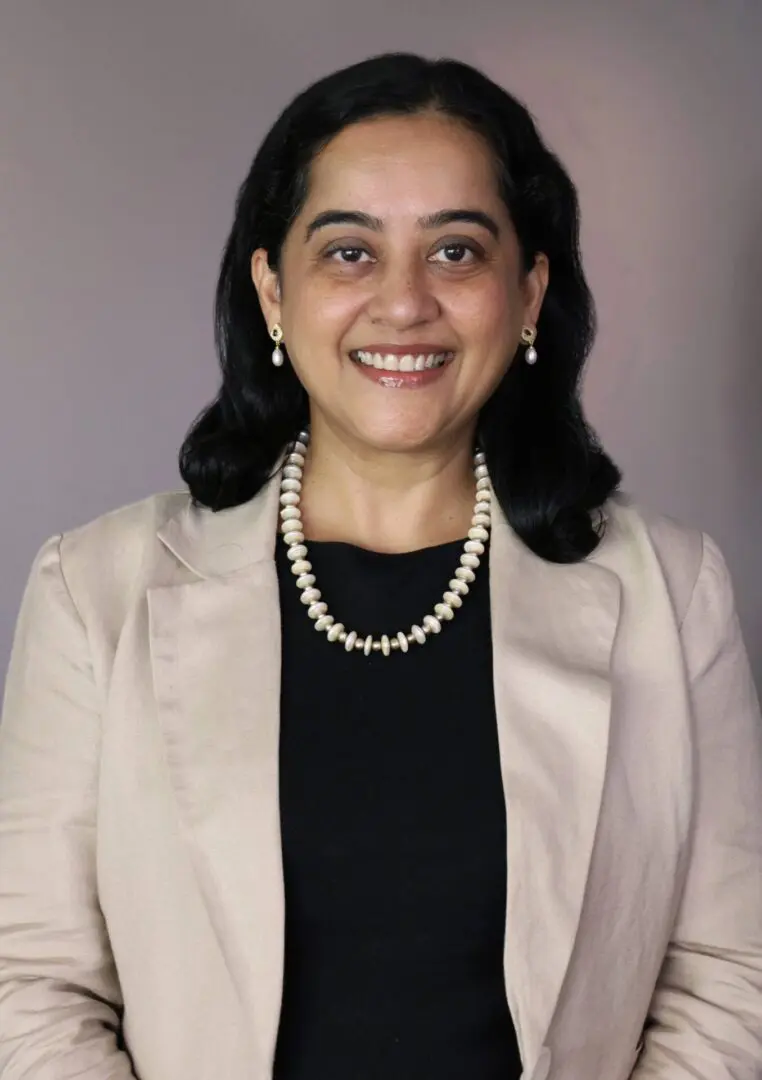 Bijal Mehta
Volunteer & Outreach Manager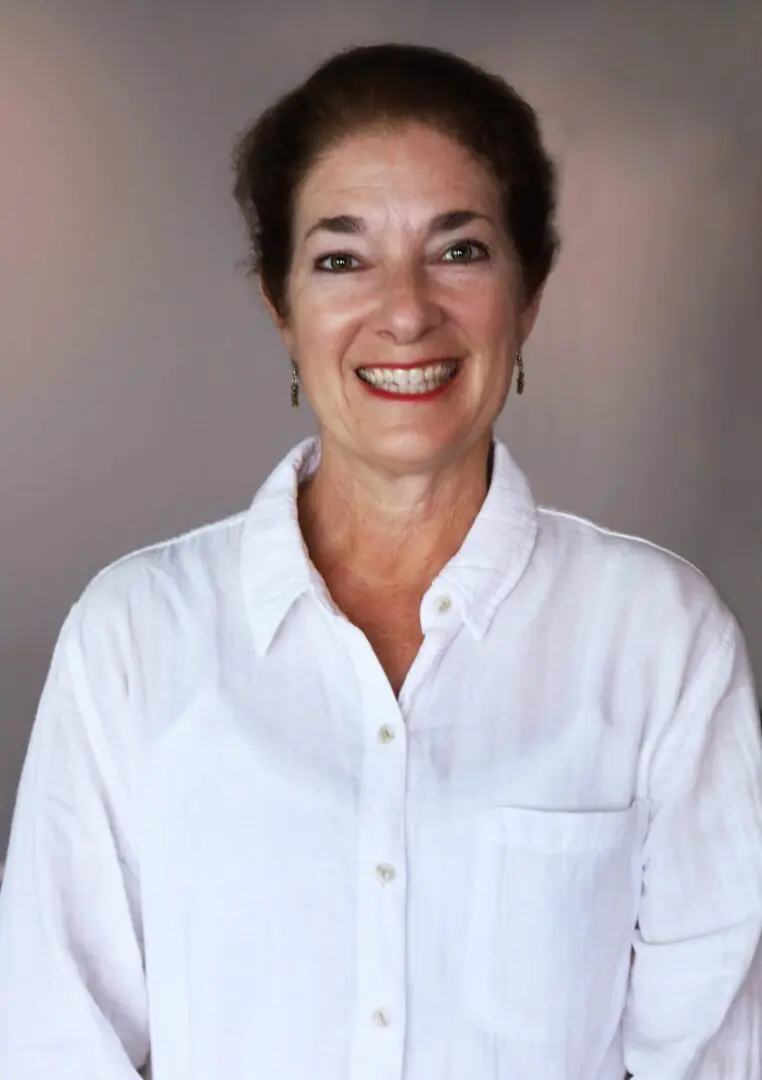 Tonya Whitaker – Client Manager
Tonya has been a resident of the Nashville area for more than 30 years. She graduated from Middle Tennessee State University with a degree in biology and has spent most of her career working in the food service industry, including co-owning a catering company and working with clients to create healthy, beautiful meals. She has volunteered with many organizations teaching cooking classes and fostering an interest in eating a life-giving diet. Her passion for a healthy diet and serving others led her to volunteer as a delivery angel with The Heimerdinger Foundation in 2020 where she developed an even deeper appreciation for the benefits of wholesome food. She is eager to help each and every client benefit from Meals 4 Health and Healing. When not working with The Heimerdinger Foundation, she enjoys cooking (still!) for her family and friends, gardening, and hiking with her dogs.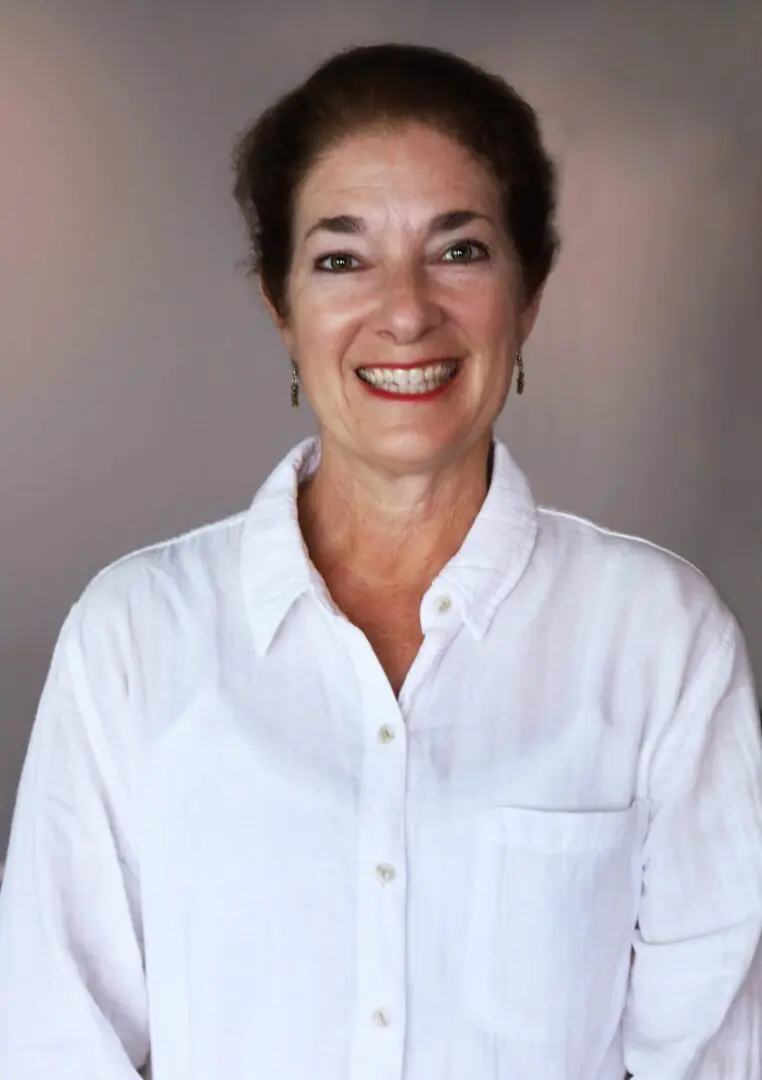 Tonya Whitaker
Client Manager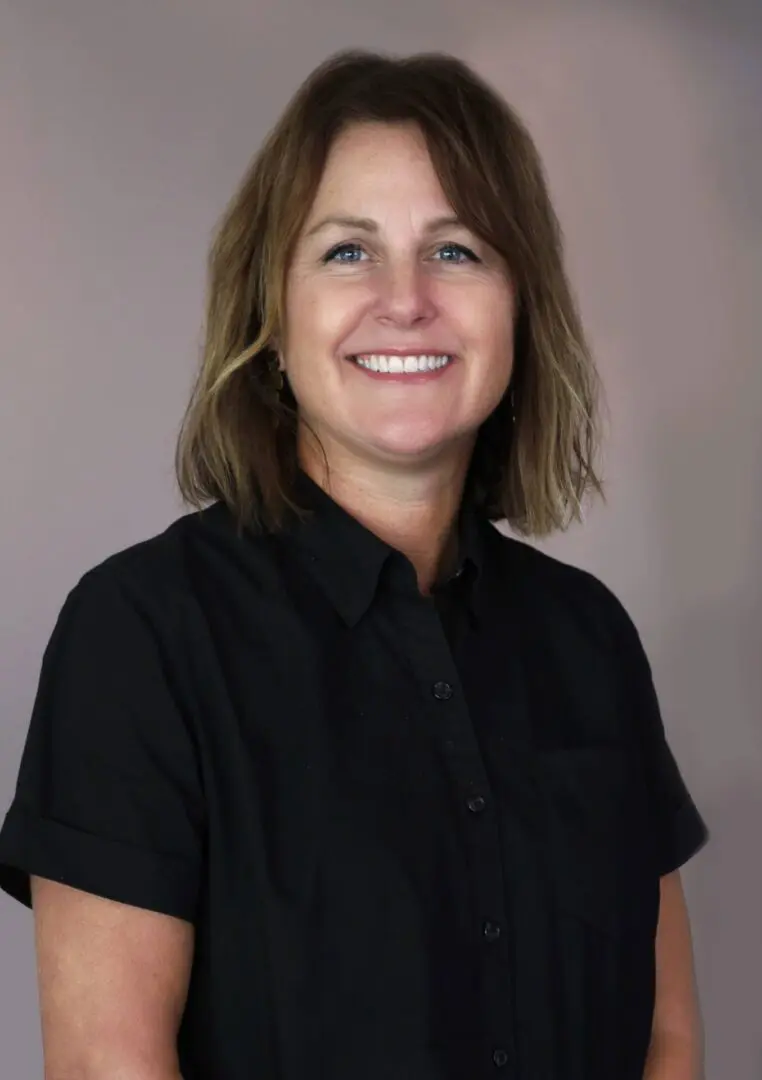 Susan Poteet – Kitchen Manager & Delivery Coordinator
Susan holds a BS in Food, Nutrition and Dietetics. She also holds a 2nd degree in food service management graduating from Tennessee Tech University. She has worked for over 20 years in all aspects of the food business including broker, dealer, sales, manufacturing representation, school nutrition and clinical dietary technician. She serves as a nutritional counselor to various cancer support groups in Middle Tennessee.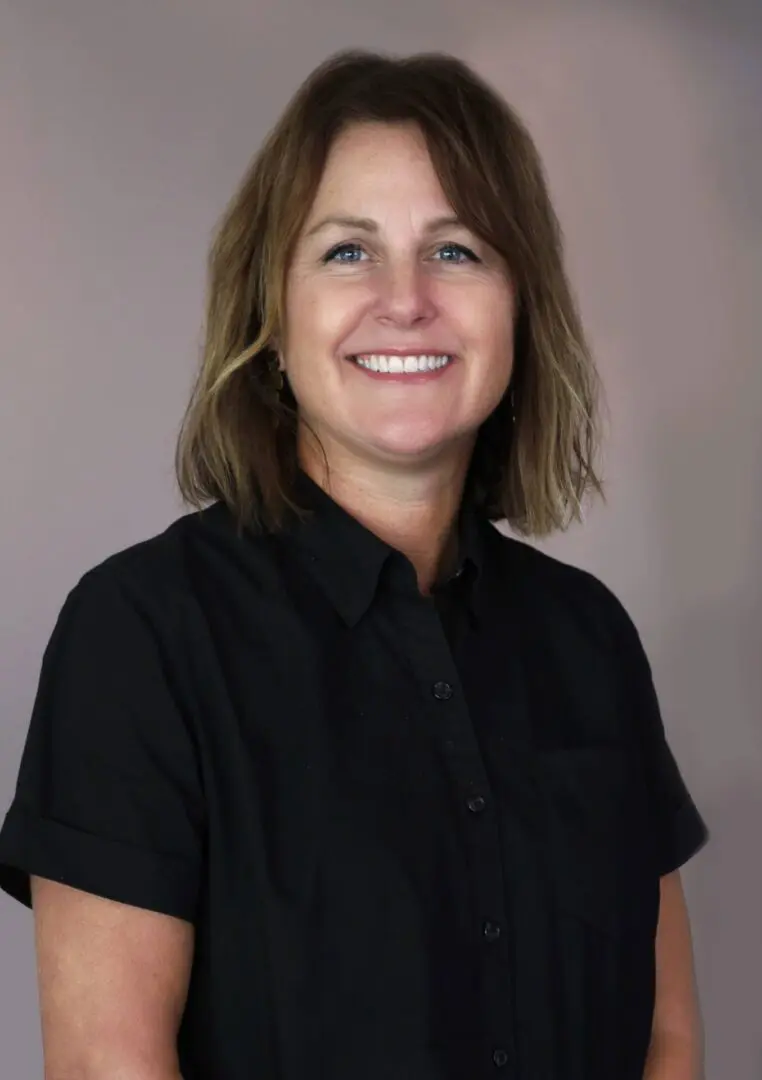 Susan Poteet
Kitchen Manager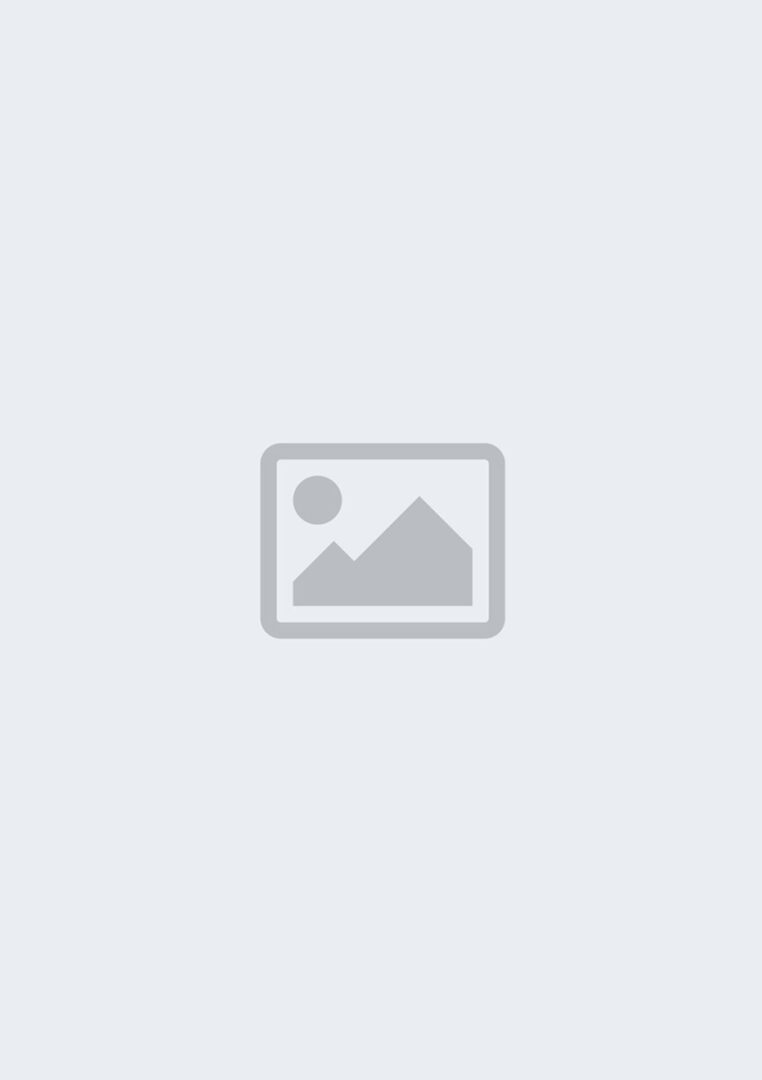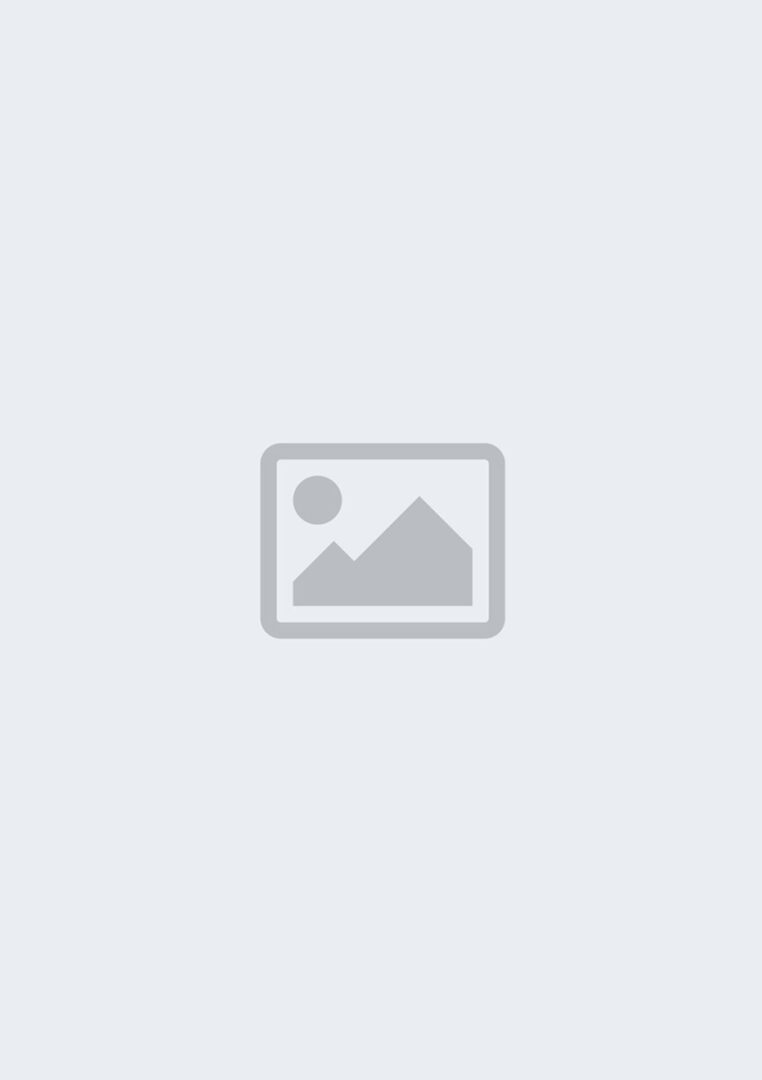 Fundraising & Development Manager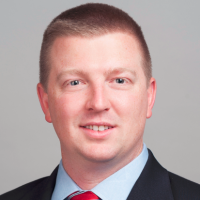 Wade Weaver – President
Wade Weaver is a Director at PricewaterhouseCoopers, LLP, where he has served in various roles since 2010. He is a graduate of Young Leaders Council and has enjoyed volunteering and leadership positions with United Way and Leadership Healthcare.
With a number of friends and family having experienced various forms of cancer, Wade and his wife Lauren have developed a passion for advocacy. Wade joined the Heimerdinger Foundation's Board of Directors in 2017 and currently serves as Treasurer and Chair of the Finance Committee.
A native of Huntsville, Alabama, Wade earned a Bachelor of Science in Business Administration and Master of Accountancy from the University of Alabama. He is a Certified Public Accountant.
Wade and Lauren moved to Middle Tennessee in 2011, where they live with their children, Avery, Hudson, and Jude. Wade enjoys cooking, traveling, reading, and following the Braves, Titans, and Preds.
Wade Weaver
President of the Board: Director at PricewaterhouseCoopers, LLP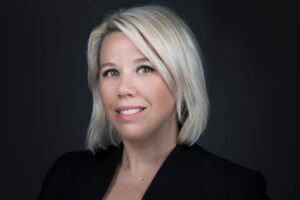 Jenni Bradley

Jenni Bradley serves as the director of strategy and planning in the Provider Network Management division of BlueCross BlueShield of Tennessee. She oversees teams responsible for developing and maintaining relationships that support BlueCross provider networks in providing high-quality care to members. She'll also works on contracting efforts and coordinated strategies that encourage evidence-based treatment in practices and health care facilities across the state. Jenni joined the BlueCross provider innovations team in 2015 as a manager of strategic projects for network strategy and value-based contracting, leading a team that created and implemented the Oncology Medical Home initiative, the company's first value-based specialty care program.
Jenni previously served as director of Talent Development for the Nashville Health Care Council where she oversaw all activities to offer unique education and networking activities for individuals rising in their careers within Nashville's health care industry. This included the Council's signature 1,000+ member Leadership Health Care (LHC) initiative where she was responsible for shaping and directing strategic development, program content and membership recruitment and retention.
Prior to joining the Council, Jenni was based in Washington, D.C. where she held positions at the U.S. Department of Education, The White House and the Office of Congressman John J. Duncan, Jr. A Nashville native, Jenni is a summa cum laude graduate with a B.A. in College Scholars from the University of Tennessee, Knoxville and received a M.A. in Political Management from The George Washington University.
Jenni Bradley
Director - Strategy & Planning, Provider Network Partnerships at
BlueCross BlueShield of Tennessee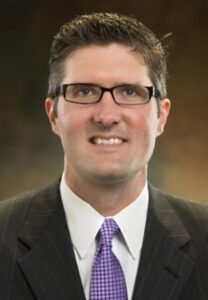 Blake Boyd
Blake came to Nashville 16 years ago by way of Texas.  He attended Baylor University in Waco, Texas where he graduated with a degree in Business Management.  After college, he married his wife Ashley and they have 2 sons, Cooper and Holden. 
Blake is a Senior Vice President at Pinnacle Financial Partners where he has served in various roles since 2011.  He currently works as a Financial Advisor serving clients ranging from middle market businesses to real estate investors to private banking clients. 
Blake enjoys vacationing with his family, cooking and just about any sport known to man.
Blake Boyd
Senior Vice President at
Pinnacle Financial Partners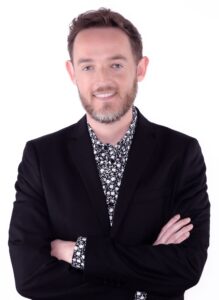 Joseph Conner
Before joining the team at Essential Broadcast Media, Joseph Conner served as senior communications manager at the Country Music Hall of Fame and Museum. During his three-year tenure he oversaw media efforts for countless exhibit openings including Jason Aldean, Dierks Bentley, Eric Church, Loretta Lynn and more; concert series such as Deck the Hall and Artist in Residence; as well as the museum's annual Medallion Ceremony for Hall of Fame induction. Prior to his work at the Country Music Hall of Fame, Joseph served as Public Relations Manager for The Minnie Pearl Cancer Foundation for over two years. He is a graduate of The University of Tennessee Martin with a bachelor's degree in marketing. After receiving his MBA from Belmont University, Joseph worked for over five years in entertainment handling PR efforts for events such as Bonnaroo; artists including Suzy Bogguss, Nitty Gritty Dirt Band, and Steep Canyon Rangers; and a number of restaurants including Nashville institution, the Loveless Cafe. Joseph has previously served on the boards of TEDxNashville and Nashville Pride. He currently serves on the board of Nashville-based nonprofit, Music Health Alliance, in addition to the Heimerdinger Foundation board. 
Joseph Conner
Senior Publicist at
Essential Broadcast Media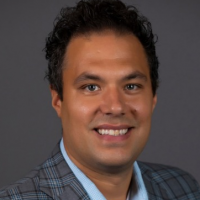 Don Diffendorf - Treasurer

Don has been with GE Healthcare Financial Services since 2011 and with GE since 2003, holding several positions including joining GE in the Commercial Leadership Program, where he focused on commercial excellence, Financial Services Account Manager, which brought him to Nashville in 2012, and currently holds the Strategic Accounts Leader role where he leads HFS' efforts with their largest and most strategic for-profit clients.
Don is a member of the Nashville Healthcare Council, he serves on the board of the Heimerdinger Foundation, which strives to provide nutrient-rich meals to patients fighting cancer, and he has a passion for helping children with life threatening disease by supporting the local chapters of both St. Jude (ALSAC) and Make-a-Wish of Middle Tennessee.
He is a graduate of the University of North Carolina at Charlotte and received his MBA from the University of North Carolina at Chapel Hill. He is currently enrolled in the Masters of Management in Healthcare program at Vanderbilt University.
Don Diffendorf
Board Treasurer: VP, Financial Services Account Manager at GE Healthcare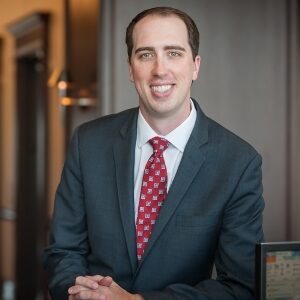 Kevin Elkins
Kevin is a commercial litigation attorney at Epstein Becker & Green, PC. Clients depend on attorney Kevin Elkins when facing litigation that can shape the trajectory of their business and turn to him for practical advice while navigating complex legal disputes. Kevin represents clients in intellectual property litigation, health care litigation, construction litigation, securities litigation, and commercial litigation matters. Clients ranging from publicly traded corporations in the health care and life sciences industries to individuals and closely held companies rely on Kevin when their interests are at stake.
Kevin joined the Board in late 2019. Since 2019, Kevin has had several family members diagnosed with various forms of cancer. The Heimerdinger Foundation's mission and provision of nutrient-rich meals to those who are in the fight with cancer has taken on a personal note for Kevin, and he has personally seen the impact the Foundation's support can have.
When not practicing law, you can find Kevin planning his next scuba diving trip, searching for rare bourbon, and perfecting his meat smoking skills. He and his wife, Jenna, have two young children and two German Shorthaired Pointers that keep them on their toes!
Kevin Elkins
Attorney at Epstein Becker & Green, PC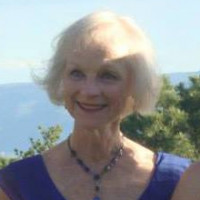 Kathie Heimerdinger
A graduate of Eastern Illinois University, Kathie holds a degree in Home Economics in Business. She worked in the retail and insurance industries after graduation until she chose to forgo her career in order to raise a family.
While Kathie's husband, Mike, was battling cancer she became aware of the importance of nutritious meals and a healthy lifestyle. She realized the impact they can have on improving the health of all people, but most importantly the difference that eating right can have on the bodies of those battling disease. By founding the Heimerdinger Foundation, she is hoping to allow caregivers the opportunity to focus on their loved ones while providing nutritious meals to those fighting for their lives.
Kathie has dedicated herself to the community by serving on committees and volunteering her time to several educational and non-profit organizations including The Patricia Heart Foundation, the Williamson County United Way, the Department of Children's Services, and the Salvation Army angel tree program.
Kathie Heimerdinger
Founder of The Heimerdinger Foundation
James O' Brien
An entrepreneur by trade, James has spent over a decade founding, building, and raising capital for startups across a variety of industries and stages of growth. Most recently, he was the Chief Operating Officer of Nashville-based asset manger Valkyrie Investments.
Prior to joining Valkyrie, James was the first hire at AltoIRA, a Nashville-based fintech company specializing in self-directed IRAs designed for alternative asset investing. At Alto, he helped scale operations from pre-seed through series A -- growing the team from 2 to over 100 individuals. While at Alto, James helped to establish, and then lead, the firm's crypto product and team, with deep expertise in crypto custody, staking and DeFi infrastructure.
James advises a number of early-stage crypto projects, assisting with operational challenges and fundraising, and works with 10X Capital as a venture partner. He is a graduate of Colby College.
James O'Brien
Startup Advisor and Investor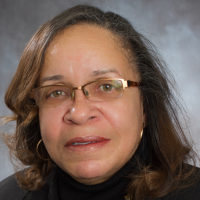 Sharon D. Peters, PhD.

Sharon Peters is Executive Director for Community College Initiatives at Tennessee State University. This division of academic affairs was designed to develop partnerships and pathways with Tennessee's 13 community colleges. Dr. Peters also coordinates programming for transfer and commuter students at the university. Prior to this position, she was the Director of Off-Campus Programs and Evening/Weekend College and responsible for the development and management of TSU course and degree offerings at satellite locations throughout Middle Tennessee. Her unit coordinated the evening and weekend degree programs and the recruitment activities targeting potential adult and transfer students. Prior to her tenure in higher education, Dr. Peters was a partner in a research firm which provided training and technical assistance to juvenile justice residential facilities for adolescent females. She has taught in the disciplines of sociology and public administration for over 25 years. She holds a Ph.D. in Public Administration from Tennessee State University, a master's in Sociology from Southern Illinois University and a baccalaureate degree in Sociology from Appalachian State University.
Dr. Sharon D. Peters
Executive Director for Community College Initiatives at Tennessee State University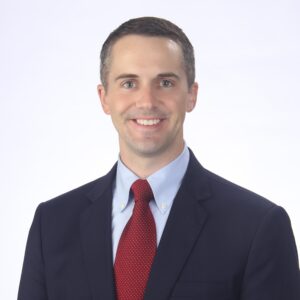 Andrew Sartoris

Andrew Sartoris is Vice President of Strategic Initiatives at Regent Surgical Health, a leading surgery center company known for partnering with leading health systems across the country to scale their ambulatory platforms.  In this role, he is responsible for shaping and translating Regent's strategic direction, working closely with the leadership team and stakeholders on long-term growth strategies for the organization and its portfolio of centers.
Andrew has over 18 years of experience in healthcare consulting, strategy, and operations. Prior to his current role, he served as an internal strategist for HCA Healthcare and worked in Deloitte Consulting's healthcare practice, where he advised healthcare providers and health plans on strategic and operational challenges.
Andrew has experienced the impact of cancer in his own family, and he is excited to serve the Heimerdinger Foundation and continue to carry out its mission to the Nashville community. A native Virginian, Andrew moved to Nashville in 2004, where he currently resides with his wife and two children. He earned his B.S in Economics from Duke University and M.B.A. from Vanderbilt University.
Andrew Sartoris
Vice President of Strategic Initiatives at Regent Surgical Health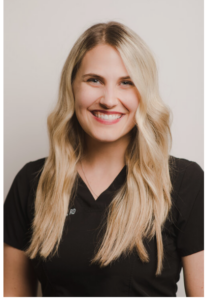 Lacy Wright
Lacy graduated from Furman University in 2007 with a Bachelor's Degree in Health and Exercise Science.
She then attended Lipscomb University to obtain her certificate in dietetics and went ahead to complete her internship through Lipscomb as well.
She then worked at Nashville Medical Group at Saint Thomas Midtown for a year and then transferred to work with the St. Thomas Bariatric Center, where she worked for another year.
Lacy then provided nutrition consulting, mostly working with newly diagnosed celiac patients as she has that disease, and it is one of her specialties. She became certified as a Lifestyle Eating and Performance (LEAP) dietitian, allowing her to work with patients to analyze blood-work and walk them through a food sensitivity protocol.
Her love is Integrative Dietetics. She is a member of the Academy of Nutrition and Dietetics and is also a member of the subgroup – Dietitians in Integrative and Functional Medicine.
She is currently with Berry Hill Chiropractic and has been running the nutrition practice there for almost 2 years. She purchased the nutrition practice from Berry Hill in June 2018. Her practice name is Nashville Holistic Nutrition, and she practices using a technique called nutrition response testing and is trained through the professional level in that technique.
She was also recently certified as an NAET practitioner (which allows her to perform a food sensitivity elimination technique on patients). She continues to offer the LEAP protocol to her patients as well as genetic testing as other tools to help her patients.