A Sustainable Farm Producing Livestock and Poultry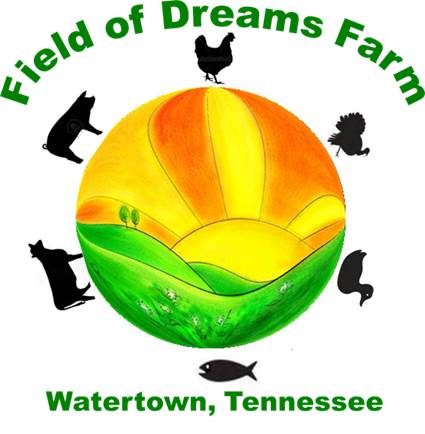 Field of Dreams Farm is a family operated farm committed to producing delicious and healthful meats and eggs for Nashville and the surrounding areas. We use no chemicals on our farm allowing all our livestock and poultry to benefit from our fertile pastures, rich in nutrients. The feeds we use are non-GMO.
Located in Watertown, Tennessee and currently raise pastured eggs, chicken, duck, turkey, pork and beef. They supplement their poultry with non-gmo grains using a combination of fish meal and soy for their protein.
Field of Dreams firmly believes in the humane treatment of animals allowing them to thrive in their natural manner, enjoying the outdoors as they were meant to. They believe in raising our animals, benefiting from the earth, and thus the earth benefiting from the animals.